WELCOME TO SYNOPTIC MEDICAL
Welcome to Synoptic Medical
With over 1,500 expert assessors on the Synoptic team, we produce medical assessments for a broad range of clients that include employers, the medical/legal community and the insurance industry.
We provide the information you need to make the best decisions, whether you need complex, multidisciplinary assessments, objective evaluations, unbiased, evidence-based reports, employability and vocational risk assessments, and more.
The team at Synoptic are proud to serve their clients with professionalism, expertise and complete transparency. Because we are owned and managed by physicians, healthcare professionals and experienced business managers, you're always in good hands with Synoptic.
The Perfect Choice for Your Medical Assessment Needs
Synoptic Medical's intake coordination team ensures that each referral is always matched to an expert specifically qualified and suited to their needs. This ensures that each client receives precisely what they need in terms of care and expertise.
We're lucky to have such a great team at Synoptic Medical, all of whom bring something unique to the table for both clients and their colleagues. Our Directors are proud to lead such an impressive multidisciplinary team.
Dr. Manu Mehdiratta completed medical school at McMaster University in 2001 and Neurology Residency at the University of British Columbia in 2006. He then completed fellowship training in stroke and cerebrovascular diseases at Beth Israel Deaconess Medical Centre (BIDMC) in Boston, Massachusetts and following fellowship served on the faculty in the Division of Cerebrovascular Diseases, Department of Neurology, BIDMC and Harvard Medical School.
He is currently a practicing on-call neurologist and sub-specialist at Trillium Health Partners and co-founded the Trillium Brain and Spine Clinic as well as iScope Concussion and Pain Clinics to better diagnose and treat stroke and traumatic brain injuries.
Anesthesiologist & Pain Specialist
Dr. Stephen Brown is a fellowship-trained Anesthesiologist and a Diplomate of the Canadian Academy of Pain Management. He is also a member of the Chronic Pain Section of the Canadian Anesthesiologists' Society and the American Society for Regional Anesthesia and Pain Medicine.
He is an Assistant Professor at the University of Toronto Department of Anesthesia and Pain Medicine. He has a Bachelor of Science in Medical Biophysics from Western University. He received his medical degree from McMaster University in 1994 and his Royal College specialist designation in Anesthesia from the University of Toronto in 1999.
Dr. Brown has 20 years of clinical pain management experience. He spent seven years as Chief of two Departments of Anesthesia and has been responsible for the creation of evidence-based pathways and protocols to enhance acute and chronic pain control.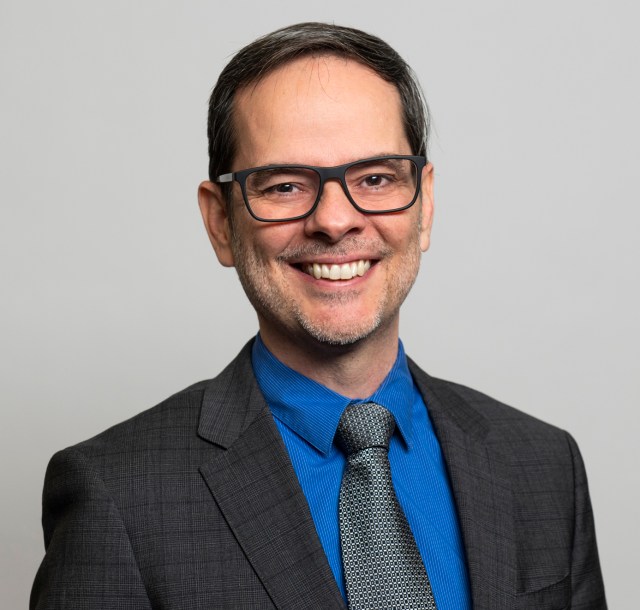 Psychiatry and Nuclear Medicine
Dr. Tarzwell is dual-certified in nuclear medicine and psychiatry. His primary medical practice is medicolegal work in personal injury cases, with a particular interest in persisting psychiatric symptoms after traumatic brain injury. He is also the medical director of INITIO Medical, a PET-CT clinic in Burnaby, BC.
His research in the functional imaging of traumatic brain injury and PTSD was cited 19th in Discover Magazine's Top 100 Stories of 2015. His current work involves the search for brain-based biomarkers in mood disorders. He is a clinical assistant professor on the faculty of medicine at UBC, cross-appointed in the departments of psychiatry and radiology. He holds the Guiness World Record for World's Longest Table Hockey Match.